#SecretSeedSwap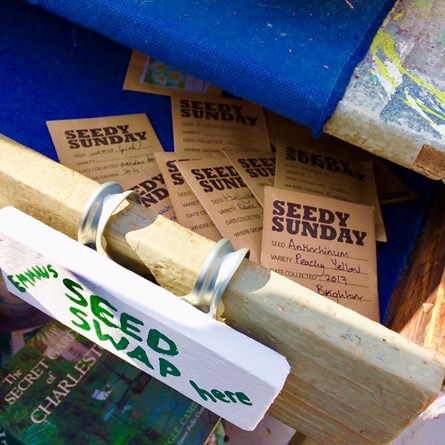 Keen gardening types might have already discovered the drawer, tucked away near the beautiful money tree in our conservatory. It's inspired by the many seed swaps that go on around the world –and particularly by Brighton's very own Seedy Sunday and the #SecretSeedSwap.
Please use the drawer to leave any of your unwanted seeds for someone else - perhaps you have spares after sowing all you need in your own garden or allotment, or have received a gift of seeds from a friend or garden magazine that you'd rather pass on to someone else. Simply place in the drawer and take a packet you'd like in return. We will try to keep it stocked up with any seed donations we receive.
The drawer is self-regulating and open to all. We hope this will be a nice, fun way for gardeners of Brighton & Hove to swap their unwanted seeds for things they'd really like to grow in their gardens.
Back