The Tiny Mighty Toothbrush Fundraiser
Homeless people are some of the most vulnerable and socially excluded people in our society. Since 2010 there has been a 134% increase in rough sleepers, which hit new records in January 2017. There is an estimate of around 1 in 69 people in Brighton and Hove who do not have a home. Homelessness is both visible and invisible, and can be due to many different reasons, such as a crisis, circumstance, mental health or domestic violence.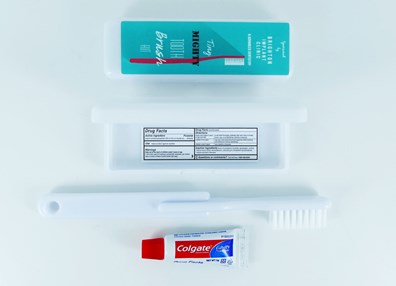 One of the biggest misconceptions about being homeless is that homelessness is solely a housing issue. Many people of all ages sleeping rough or who are homeless are vulnerable with complex issues surrounding their circumstances
Brighton and Hove is known to be a little city with a big heart with lots of charities and organisations, which are tackling homelessness, with the means, schemes, special facilities as well as training. Lets give them our support.
At the Brighton Implant Clinic, we have teamed up with local charities and shelters to help combat homelessness this winter. We will be raising money by selling tiny mighty toothbrush kits where all the proceeds will be donated to two charities (Emmaus Brighton & Hove and BHT)
All tiny mighty toothbrush kits bought will also be donated to three local shelters, which includes our kits on an emergency outreach van this winter. The shelters are: Off The Fence, The Clock Tower Sanctuary and BHT.
Back