CAFÉ UPDATE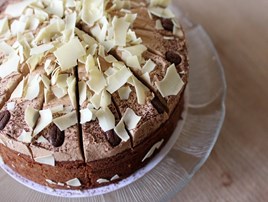 As you may be aware we started our biggest ever maintenance project back in July 2021, replacing and upgrading the electrics to the main buildings. So far, we have completed all of the Companions accommodation (40 plus rooms, corridors and stairwells), all the offices, community kitchen, dining room, the Bedroom Store, and the Manor house.
The final cost of this project will be in excess of £500,000 and so far, we have secured 70% of the funding for this. We have set up a Localgiving fundraising page in case you know of anyone that may be able to support us with this  https://localgiving.org/charity/emmausbrighton/
The next phase of the upgrade will be the café and the café kitchen and in order to complete this part of the project we will close the café for 6 weeks.
Revive@Emmaus has served us well over the last 11 years and it is now time for us to invest in the future. We will be upgrading the electric, installing a new energy efficient heating system, investing in new tables and chairs, redecorating, and rebranding along with introducing an exciting new menu.
We would really appreciate your input in developing the new menu to ensure we are offering what you want.
Q1: What would you like to see on the new menu?
Q2: what do you want to keep on the menu?
We also have a questionnaire that you can fill in, online or pick up a paper copy instore and return to us.
The café will close to the public at the end of business on Saturday 7th May
We will have a selection of cold drinks, sandwiches, and cake to take away from the Secondhand Superstore
We will have 'pop up' BBQs on the café terraceweather permitting
We will keep you updated with progress both in store and online
The Café@Emmaus will reopen the week of Tuesday 21st June
Our 25th Anniversary Summer Fair will take place on Saturday 25th June
Outfit@Emmaus will close at the end of business on Saturday 25th June and reopen on Tuesday 19th July. More info to follow on this nearer the time.
We hope to complete this whole project in August this year.
Back