Henry's Takeover 1
Hi, my name is Henry Jennings and I'm currently and undergraduate at the University of Brighton studying for a degree in Sports Journalism. I've been lucky enough to complete my work placement at Emmaus Brighton and Hove and here's what I think makes this particular site special.
Why visit Emmaus Brighton and Hove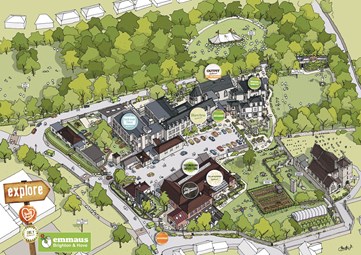 Emmaus Brighton and Hove lays claim to being the largest out of 29 Emmaus communities in the UK.  Although being the largest, this hasn't prevented the community from continuing to evolve and develop, constantly seeking to push boundaries and scale new heights which is reflected through the diligence and positivity of the companions, staff and volunteers around the community.
One of the community's greatest assets is the geography. Located in the quaint village of Portslade- a western suburb in the city of Brighton and Hove, the site boasts some eye-catching historical relics and scenic views. The site looks out to sea, has an abundance of trees and green space, and a neighbouring medieval church. These features not only make us a great place to visit, but more crucially a welcoming, comforting place for the companions to call home.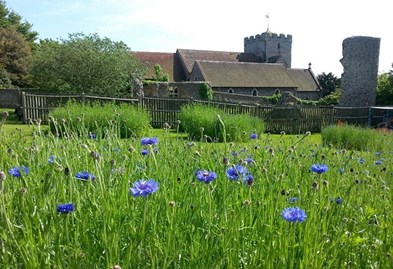 One of the key values and principles of the community is compassion and a people centred approach. This is evident from the minute you step foot onto the site with community members greeting you with a smile making you feel welcomed and quickly integrated into a community. One of the beliefs at Emmaus is that ending homelessness doesn't just stop at putting a roof over someone's head. As well as providing a secure and stable home for anyone in need, Emmaus Brighton and Hove aims to support people trying to overcome their struggles. Emmaus provides a sense of purpose for companions, developing their skills and rebuilding confidence through a host of different ways. This wouldn't be possible without a strong network of supporters who go above and beyond and truly encompass all the core values of Emmaus.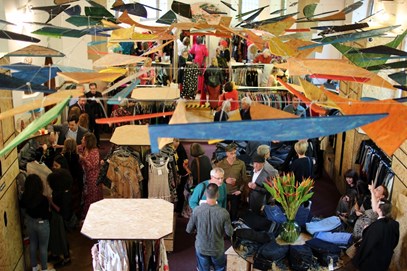 Emmaus Sussex boasts a plethora of shops, ranging from the Bedroom store all the way to the greenhouse garden shop-something for everyone. The crown jewel of the site though perhaps is the Secondhand Superstore; a goldmine for any bargain-hunters out there! Stock varies from musical instruments, books, furniture, mirrors with a designated kid's section making this superstore inclusive to everyone. If fashion is your thing, Outfit@emmaus located in the eye-catching chapel has you covered. With an emphasis placed on vintage clothing, it's a portal through time when you step in with rails and rails of clothes for you to browse.
Back