Henry's Takeover 3
Hi, my name is Henry Jennings and I'm currently and undergraduate at the University of Brighton studying for a degree in Sports Journalism. I've been lucky enough to complete my work placement at Emmaus Brighton and Hove and here's what I think makes this particular site special.
Companions Garden Allotment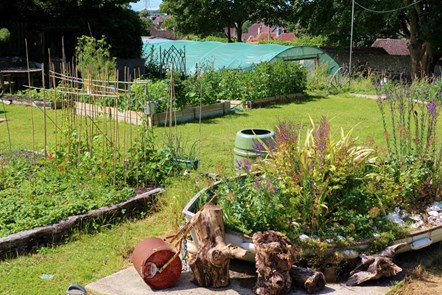 With summer drawing ever closer, gardening serves as a peaceful activity for many of us, something you can dedicate your time to adding your own little perks and customisations for you to be proud of when it all comes to fruition. Gardening comes with a host of benefits, both physically and mentally. Stress relief and self-esteem can come as a result of regular gardening, whilst immunity, overall cardiac and cognitive health can also be improved. Risk of stroke and Alzheimer's are reduced, and even mental health can be significantly improved. Simply just spending any length of time out in the garden comes with a host of benefits. Exposure to sun leads to a healthy dose of vitamin D and E which can have a positive impact on your mood, skin, bones and overall health.
Gardening can also be therapeutic, offering a reprieve from the stresses of day-to-day life, your very own place of zen using nature as an escape. Being out in the garden presents an opportunity to breathe in some fresh air, listen to the sounds of birds, take in the smells of blooming flowers- a real treat for the five senses.
Emmaus Brighton and Hove is lucky enough to possess a beautiful garden space for any budding gardeners among the community to give it a go. The companions garden allotment is a designated gardening area on the site. This unlocks the potential to grow food for the community and sell or donate any surplus, grow plants to raise money rather than have all the plants imported in and for companions to have a nice working environment.
Back