TOMBOLA GIFTS APPEAL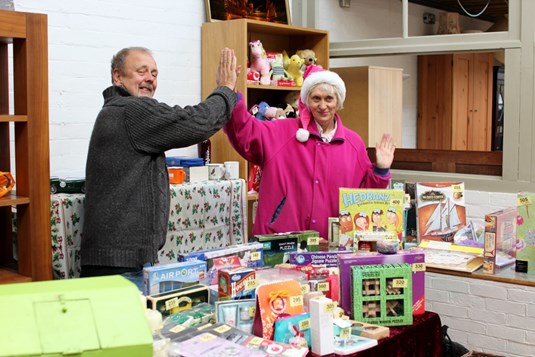 Would any of you kind people be able to help us with gifts for our Tombola stall, for our fair on Dec 7th?
The Christmas Fair has become a big day in the Emmaus calendar, as well as a vital fundraiser for our community. And the Tombola stall is one of our biggest attractions. But we need more prizes - by Tuesday 3rd December latest.
        

Toys, games and puzzles – new or as new

        

Toiletries – new or unused.

        

Sweets, chocolates & biscuits (within BB dates!)

        

Stationery

        

Unused, unwanted gifts (boxed or packaged)
We can't accept are alcohol or anything violence-related, such as toy guns.
If you are able to donate, or even better organise a drive within your work-place, pub, school or community group, please contact Julika on 01273 426 470 or contact@emmausbrighton.co.uk
Thank you!
Back