Toys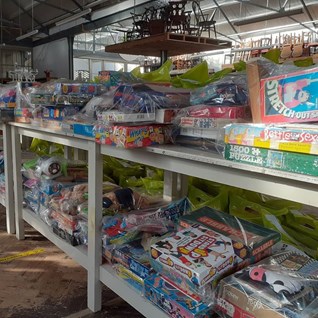 As we are now having to reduce browsing and handling of goods as much as we can, we are sorry to say that our toy room will be closed for the foreseeable future.
However, to ensure that we can still offer you a large selection of toys, board games and puzzles we are introducing 'Lucky bags'.
Each bag has a selection of toys and games and comes in a sealed transparent bag.
Each bag has been put together by Companion Wayne and costs just £3 😀.
Please be aware we are unable to accept donations of toys and games at this time.
We look forward to welcoming you back soon. 
Back