Reopening & shopping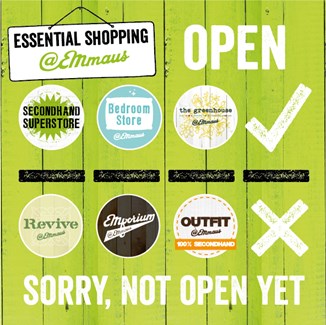 Essential shopping 
Unfortunately not all of the usual Emmaus experience is on offer just yet.
We'll announce when our other business are reopening up soon.
Essential donations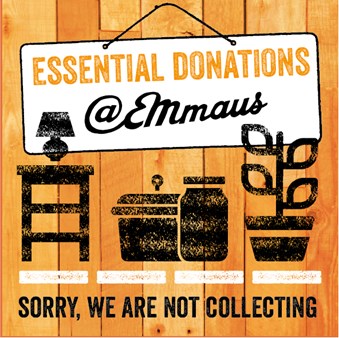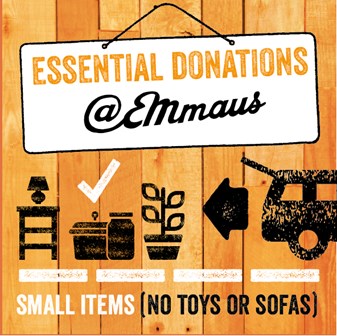 We are (gratefully) receiving drop off donations of small items of furniture, houseware etc. But please no toys or furniture just yet – were keep you posted as things change.
Unfortunately, we're also having to limit our trips around the city and beyond for now, just for safety's sake, so we will announce when our delivery and collection services are running again soon.
You can view our Staying Covid-19 Secure in 2020 certificate here.
You can also read our reopening Risk Assessments (V7) here.