Menu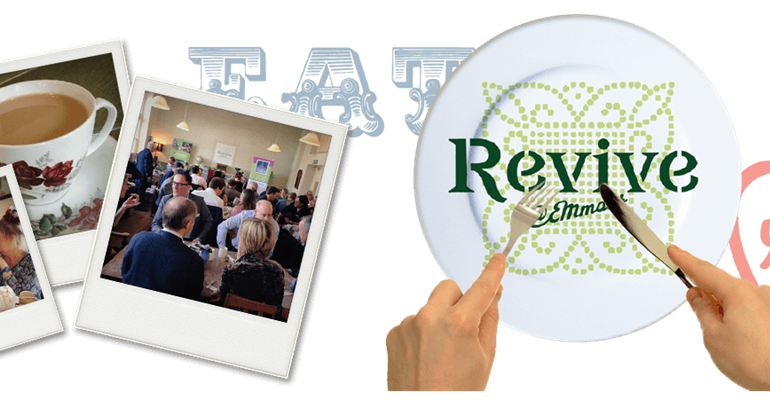 BREAKFAST MENU(Served all day)
Emmaus Breakfast £6.25
Emmaus Breakfast Vegetarian £6.25
2 Hash browns instead of bacon & a veggie sausage
2 Eggs fried or scrambled £2.00 on toast £2.80
Extra Egg £1.00 - Bacon £1.20 - Sausage £1.20 - Beans £1.00 - Mushrooms £1.20 - Hash Brown 90p
Toast/bread & butter (2 slices) £1.00
Veggie Sausages x 2 £1.80 – Tomatoes Grilled/Tinned £1.00 - Black Pudding £1.20
Sausage Sandwich £3.30
Bacon Sandwich £3.30
Fried egg sandwich (2eggs) £2.80
Fish Finger sandwich £3.00
Omelettes
A 3-egg omelette with one of the following fillings; cheese, ham, tomato or mushroom. Served with a small salad garnish £4.00
Any additional fillings 80p each.
Homemade soup of the day with crusty bread & butter £3.75
Please see specials notices for today's soup
Cheese on Toast
1 Slice £1.65, 2 Slices £3.00
FAVOURITES
The All Day Revive @ Emmaus Breakfast
2 eggs (fried or scrambled), a Cumberland sausage, 2 rashers of bacon & your choice of baked beans or fresh grilled tomatoes or tinned tomatoes. It also comes with two slices of toast & butter and a mug of our fair-trade tea.
£6.25
(There will be a surcharge of 30p for instant coffee or speciality tea, 60p hot chocolate or canned drink or £1.20 for one of our espresso based coffees)
Emmaus Burger
A 6oz (uncooked weight) beef burger served in a floured bap with a small salad garnish. £4.00
Add cheese for 70p extra, or a slice of bacon for £1.20 extra
Add a portion of chips for another £1.80
Cheesy Chips
A bowl of chips topped with melted cheddar cheese £2.50 or without cheese for £1.80
Emmaus Welsh Rarebit
A combination of Cheddar cheese, creamy béchamel, Worcester sauce and a few spices served baked on top of crusty bread. (Contains egg) £4.00
Top with a fried egg for just £1.00 more
Battered Cod with Chips and lemon
Small (5oz min. uncooked weight) £4.50
Regular (8oz min. uncooked weight) £5.50
Mushy peas or baked beans for 90p extra
SANDWICHES & JACKETS
Please choose your choice of filling from the list below and advise your waiter/waitress how you would like it served, as a sandwich or on top of a Jacket potato (price in brackets)
Plain jacket with or without butter £3.25  (add beans for just 85p extra)
Grated Cheddar Cheese  £3.50(£4.50)
Tuna with mayonnaise  £3.80(£4.80)
Egg Mayonnaise(v)  £3.25(£4.25)
Ham (with/without mustard)  £3.80(£4.80)
Chicken (with/without Mayo)  £4.25(£5.25)
Chicken & bacon with mayo  £4.50(£5.50)
Prawn Marie Rose sauce  £4.75(£5.75)
Prawns with Mayonnaise  £4.75(£5.75)
feel free to ask for sliced tomatoes or cucumber or lettuce on your sandwich for an extra 35p per item or all three for £1.00
SMALL PORTION & KIDS MENU
A half size portion of one of our sandwiches on white or Wholemeal Bread £2.50
Beans on toast
1 slice £1.50 or 2 slices £2.50
2 fish fingers & chips or 2 pork sausages with chips ask for peas or beans (No extra cost) £3.00
A small bowl of the soup of the day served with a slice of bread & butter £2.00
Kids bowl of chips £1.50, with cheese, melted or not £2.00
Jacket potatoes come with a small salad garnish
TEA TIME TREATS
Try one of our Cakes for only £2.30
(Ask at the counter for today's choices)
Emmaus Cookie of the day £1.25, Tunnocks Tea cake or Wafer 75p, Iced Cherry Bakewell Tart £1.75
The Revive afternoon tea for two
2 warm scones, with butter, jam and clotted cream, cakes and a selection of finger sandwiches served on a homemade stand with a pot of fair-trade tea £14.00
Crumpets – extra thick and toasted until crispy on the outside and soft in the middle, served with butter £2.25
With a cup of fair-trade tea or instant coffee £2.75
Portion of jam 25p
Toasted Tea Cake – Classic large fruited tea cake split & toasted until golden brown served with butter £1.95
With a cup of fair-trade tea or instant coffee £2.45
Ice cream
Chocolate, Strawberry or Vanilla served either in a bowl with a Florentine wafer or on a cone
1 scoop 90p - 2 scoops £1.75
DRINKS
Cappuccino £2.40 - Latte £2.40 - Espresso, flat white or black coffee £1.90- Fair trade tea £1.10
Hot chocolate regular/small £1.75/£1.10 - Glass of milk regular/small £1.25/ 75p
Fruit / Herbal Tea £1.20 - Decaf / Instant coffee £1.20
Fair trade Fruit juices, still or sparkling water £1.20
Coke, diet Coke, Tango & 7 up cans £1.00
Break time milk drinks, Chocolate, strawberry or banana £1.20 
Please check our blackboards for our latest specials.