Tuesday 12th September 2017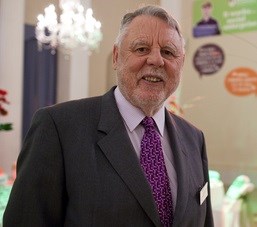 As part of our 20th Anniversary celebrations, we are pleased to announce that the President of Emmaus UK, Terry Waite CBE will be hosting this book-reading event, sharing a selection of extracts from his book 'Out Of the Silence'.
Tickets cost £20 and should be purchased in advance from any of our shops or cafe.
The price of the ticket includes a tasty stand up hot buffet and a signed copy of Terry's book 'Out of the Silence'.
Doors open at 6pm.
Buffet 6 – 7pm
Talk starts at 7pm prompt
Followed by refreshments
Emmaus Brighton & Hove, Drove Road, Portslade, BN41 2PA
Call us: 01273 426 470
Back