Abbe Pierre was one of those people who made a huge impact on his time.
A rebel, visionary and pioneer, he was behind many social and solidarity-based initiatives. His work doubtless inspired others who set up organisations to fight poverty. Sometimes his struggles even led to laws being adopted (In France).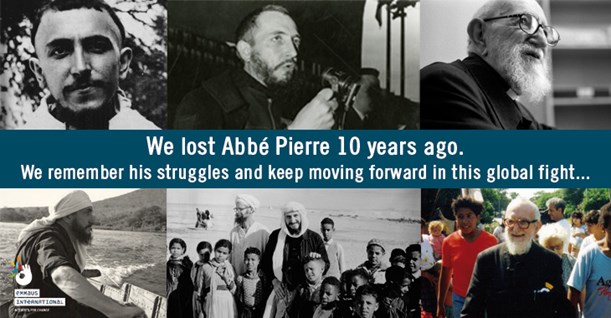 But the man who was long the most popular figure in France was doubtless better known for setting up a unique global movement – Emmaus. By making work a central value and a way of giving back dignity, he turned charity into action. In this way, he set up a new system whereby people can truly be in charge of their lives again.
Abbé Pierre continued to campaign until his death, in January 2007, aged 94. His funeral on 26 January 2007, at the Cathedral of Notre Dame de Paris, was attended by numerous distinguished guests, but according to his wishes, it was Emmaus companions who sat at the front of the congregation.
You can read more about the history of Emmaus in the UK here. 
You can read all about Abbe Pierre's life here.
You can watch a film about Abbe Pierre here.
Save
Back