Robbo's story
I arrived at Emmaus just before Christmas, on Christmas Eve in fact, but spent Chrimbo with my family.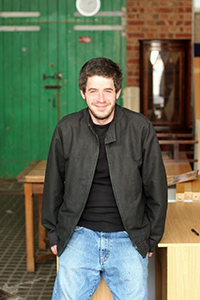 My first day was pretty scary, I knew 2 people which was really nice but I didn't know anyone else. It didn't take long till I knew everyone though.
The thing about everyone at Emmaus is they make you feel really comfortable so I settled in really quickly.
My job at Emmaus is working in the loading bay where most of the furniture is brought in and where we keep the deliveries. I work with Pops who has really made my life here a lot better. He's a hard worker and we get on really well, everyone is really nice.
The best things about Emmaus are the people who live and work here, also the leisure trips.
I don't know where I would be without Emmaus and for that I owe them a big thank you.