Celebrating trustee week at Emmaus Brighton & Hove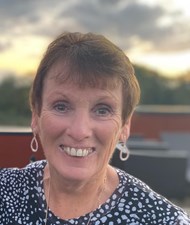 Why did you want to be an Emmaus Brighton & Hove trustee?
I had always enjoyed being at our Portslade site as a customer and I felt that my business and Board experience could be of use. What I didn't realise at the time is how much I would get out of working alongside people who have faced and overcome significant challenges including social exclusion, addiction, homelessness and isolation. I continue to learn so much.
What is your background and what has your career path been?
I have been a Director of two national newspapers, The Guardian and The Observer, being in charge of, at different times, the Advertisement, IT, Business Projects, Facilities Management and Production Departments which included being MD of the Guardian Press Centre. After 28 years I decided to work locally to my home in Brighton and became a Non Executive Director and Vice Chair of Shoreham Port. Currently I am a leadership coach and mentor for British Ports Association and for Ports Skills and Safety Limited. For the past seven years I volunteer as a mentor at University of Brighton working with students on a one to one basis.
What do you enjoy most about being a trustee?
I most enjoy contributing to the strategic plan and direction of Sussex Emmaus, helping to ensure its long term development in order to provide a safe and secure home for formerly homeless people, whilst giving opportunities to contribute to the Community's continued success and growth. Each and every Companion's needs vary and a core aim at the heart of all that we do is to enhance every Companion's time with Emmaus, no matter how long they decide to live here.
Where would you like to see Emmaus Brighton & Hove in five years' time?
Offering more accommodation and more opportunities for Companions and diversifying our businesses to financially support that core aim. One major hurdle for those Companions who want to move on is the hugely high rents on the South Coast which, for many, are prohibitive. It would be a marvellous and very satisfying outcome if we were in the financial position to offer some level of affordable housing to those who want to move on.
Tell us something interesting about you
I am interested in the history of churches, particularly in Sussex, despite not being religious.
What do you feel most grateful for?
Security
What is your biggest achievement?
Having great and enduring friendships
Back