The Cafe@Emmaus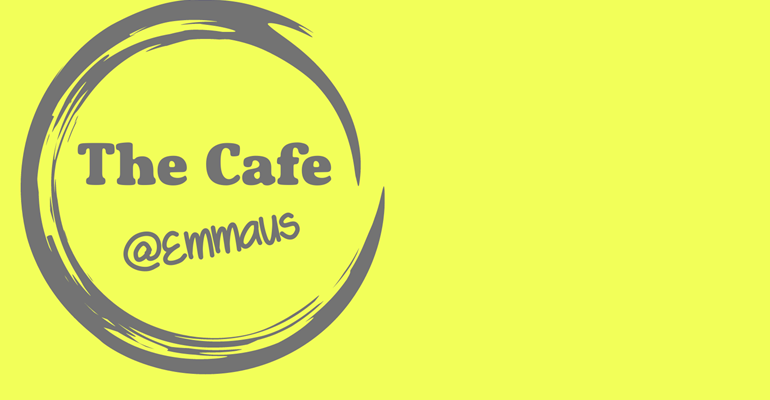 The Cafe@Emmaus is now open again.
Please be aware that we have not completed the refurbishment project yet as there has been a few delays. We are still waiting for our new tables to arrive and have yet to install the new Emmaus story telling graphics on the cafe walls along with a few other little jobs.
We are now looking for more volunteers to join the Cafe team, front of house team, helping to serve our customers, make coffees, etc.
We have not started our new menu yet, but listed below is what we are able to serve at this time.
We hope to see you back soon.
SANDWICHES (wheat, barley, soya, dairy) All served with a salad garnish.

Grated Cheddar Cheese (dairy)                     

£3.50

Tuna with mayonnaise (egg, milk, mustard)

£3.75

Egg Mayonnaise(v) (egg, milk, mustard)

£3.50

Ham                                         

£3.75

Vegan cheese

Bacon

£3.50

£4.20

Sausage

£4.20

Fish Fingers

£5.00

Vegan Sausage

£4.00

 

 

HOT FOOD

 

Emmaus Breakfast

2 eggs (fried or scrambled), a Cumberland sausage, 2 rashers of bacon & your choice of baked beans or fresh grilled tomatoes or tinned tomatoes. It also comes with two slices of toast & butter and a mug of our fair-trade tea.

(There will be a surcharge of 30p for instant coffee or speciality tea, 60p hot chocolate or canned drink or £1.20 for one of our espresso-based coffees

£7.00

 

 

Emmaus Breakfast Vegetarian

2 Hash browns instead of bacon & a veggie sausage

 

£7.00

Emmaus Welsh Rarebit (2 slices)

A combination of Cheddar cheese, creamy béchamel, Worcester sauce and a few spices served baked on top of crusty bread. (Contains egg)

Top with a fried egg for just £1.00 more

 

£4.50

 

1 Slice of Cheese on Toast

2 Slices of Cheese on Toast

 

£2.00

£4.00

 

Jacket potato

 

Grated Cheddar Cheese

£4.50

Tuna with mayonnaise  

£4.75

Ham (with/without mustard)

£4.75

Egg Mayonnaise(v)

£4.50

Add baked beans for

£1.00

Chips

 

Plain chips

£1.80

Cheesy Chips           

£2.50

Vegan sausage and chips

 

£4.05

Kids' Stuff

Small Plain Chips             

£1.80

Small Cheesy Chips

£2.00

 

 

CAKES & DRINKS

 

CAKES

Cappuccino Sponge

£2.30

Vegan Chocolate Sponge

£2.30

Country Carrot Cake

£2.30

 

 

HOT DRINKS

Cappuccino

£2.80

Espresso

£1.70

Flat black

£2.30

Tea

£1.10

Herbal tea

£1.20

Hot Chocolate

 

£1.75

COLD DRINKS

Still mineral water

£1.20

Sparkling mineral water

£1.20

Carton or Orange or Apple Juice

£1.20

Can of Coca cola, Diet Coca Cola Tango, Rio or 7 Up

£1.20

Strawberry, Banana, or chocolate milk drink

£1.20