HAPPY 24TH BIRTHDAY TO US!
We thought that throughout February (and lockdown) it would be a good time to look back at the last 23 years and post some of the many stories, articles and photos that we have shared with you over these years.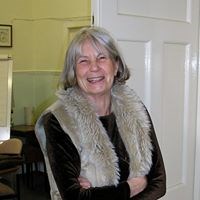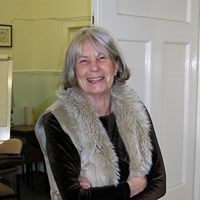 The beginning… by Cherry Mares, Founding Trustee.
I first visited an Emmaus Community in Colmar, France in 1990 with a group of international students. I little knew that what I learned that day would completely change my life. There were 28 Companions in the Community, all previously street homeless, making their living by collecting and selling household goods and other possessions. The Emmaus shop was in a spacious rambling barn selling everything imaginable from large furniture to buttons and lace. Delighted to meet our enthusiastic students, the Companions were soon telling us about their lives. One Companion had been sleeping rough for 15 years until he was ill and taken in by the Community and had lived there ever since. The visit convinced me that Brighton should have an Emmaus. Ever since I began working at the Polytechnic in central Brighton, I had been concerned by the numbers of people sleeping rough in the Pavilion gardens, sometimes drunk, sometimes on drugs, always homeless. Sometimes washing with water out of old beer cans. That afternoon in Colmar I knew something could be done. My colleague Clive Hewitt was already involved and in a very short time we enlisted other interested people. Our first idea became an action plan. In 1995 as a retirement present for me, the Director of the Polytechnic hosted a "Get to know Emmaus "reception for over 100 influential people and the dream turned into a reality. Emmaus Brighton & Hove eventually opened in February 1997. So many memories crowd in, but for me the most vivid concerns Companion Tiny, the biggest man I have ever seen, holding Community Leader Dominic's tiny new baby in his enormous hands, his face alight with amazement, his eyes full of tears.
The memory tells me something about the Emmaus Movement. Something about love. Without love there would be no EMMAUS
Back