The Cafe@Emmaus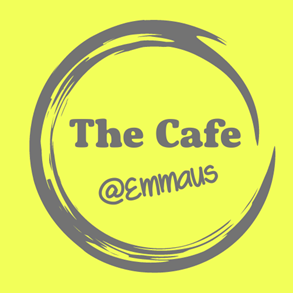 We have now completed the rewiring of the café and kitchen. However we still have some of the refurbishment works outstanding, which includes preparing and installing the new story board graphics on the walls and waiting for our new tables to arrive (this delivery has been delayed several times).
All that said we really want to get the cafe back open again and to welcome everyone back.
So, in order that we can re-open this Saturday for our 25th anniversary summer fair, we have borrowed the old café tables back to use until our new ones arrive.
As we have not had time to test the new menu or deliver training to our companions and staff we will be offering a very small menu on Saturday and the following week.
The menu for this Saturday and next week will be:
• Tea's, coffee's & cold drinks
• A selection of pre-prepared sandwiches
• Chips and cheesy chips
• Beef or vegetarian burgers (and chips)
• A selection of delicious Cake
On Saturday we will also have the popular homemade cake stall and cold drinks available from the Secondhand Superstore.
We thank you for your patience and understanding and we look forward to finishing this project within the coming weeks.
Back