THE GOOD, THE BAD AND THE STATISTICS
How was 2018 for you?
Emmaus Brighton & Hove can boast some proud achievements this year – we increased our Community capacity to 53, thanks to our cottage refurbishment project that added five new places.

• More local people than ever discovered Emmaus, bringing in more custom and pushing us closer to our goal of complete self-sufficiency.
• Our vans have had their busiest year yet, with donations and collections both up, allowing us to support both Companions and the local community.
• More Companions have taken up training opportunities and achieved nationally recognised qualifications, in hospitality & catering and in first aid.
But the homeless crisis continues to deepen.
• Rough sleeping in our city continues to rise every year - up almost 25% on recent figures,
the second highest in the country.
• Thousands more make up the unseen homeless – people who are sofa-surfing with friends, living in bed & breakfasts, or dependent on the kindness of strangers.
• 1 in 69 people in our city do not have secure accommodation.
• Local outreach workers in the city deal with 30 new cases of street homeless each week.
• Government plans to cap housing benefit for places like Emmaus, without which we may not survive, have not yet been discarded.
Statistics source: Emmaus UK, Shelter and the Ministry of Housing, Communities & Local Government.
How can you help
So this Christmas, please support us however you can – by making a donation or by choosing to do your gift shopping here. We can't do it without you.
Merry Christmas to all our supporters and customers !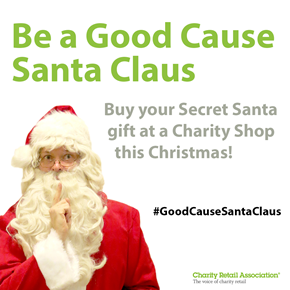 http://www.emmausbrighton.co.uk/how-you-can-he…/donate-money
Back