Dear friends,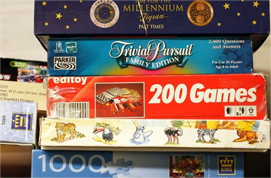 Due to popular demand, we will once again be accepting donations of toys and boxed games that are clean and in new or nearly new condition.
Before lockdown, a study that we undertook with Brighton University showed that nearly a quarter of everything going into our bins was broken, unsaleable, dirty toys. This was a real eye-opener for us.
From an environmental and financial perspective this is completely unsustainable. We can't go back to that, but we recognise that you, our donors and customers look to Emmaus as a place where you can buy affordable toys.
With this in mind we will be happy to say yes to new and nearly new toys, in good, clean saleable condition. However, we will turn away donations of loose, unsafe and unclean toys as we cannot absorb the cost for disposing of this.


Please note that to comply with safety standards, all toys must have the CE or new UKCA mark and contain all relevant instructions or warnings (in the original boxes)  
Back