Outfit @Emmaus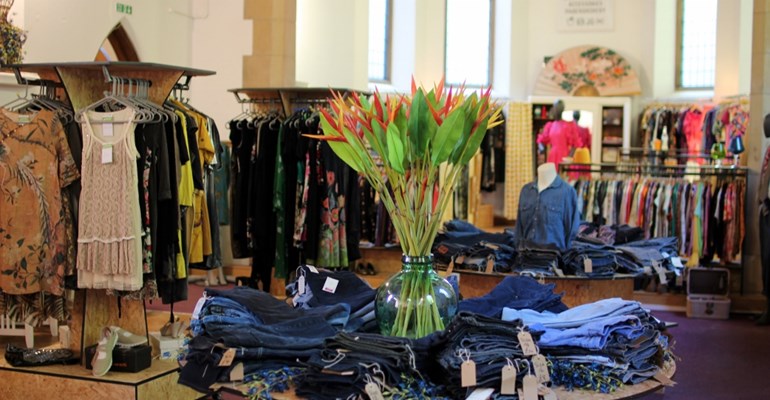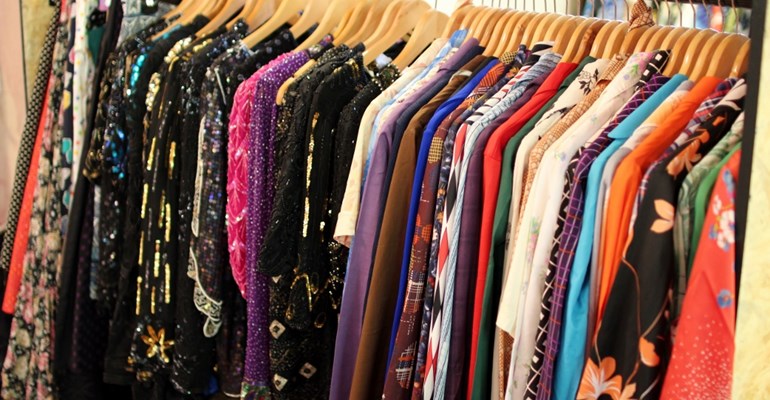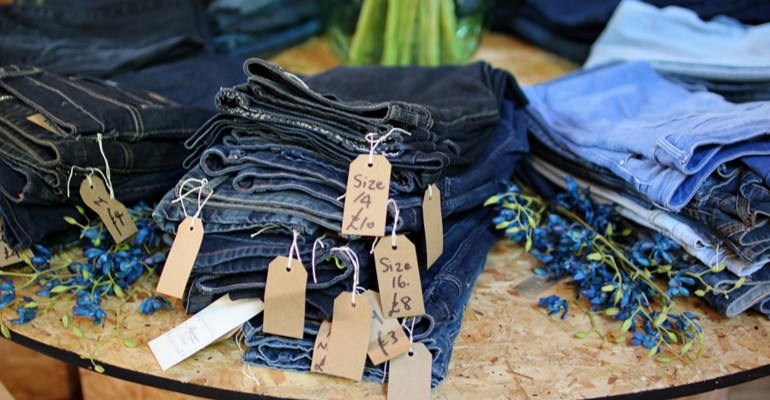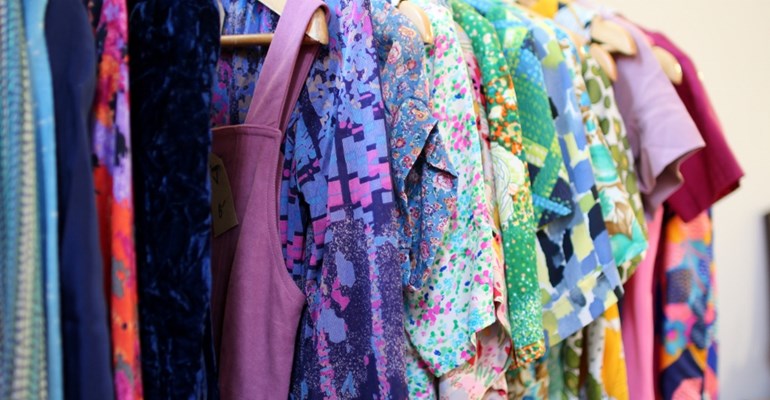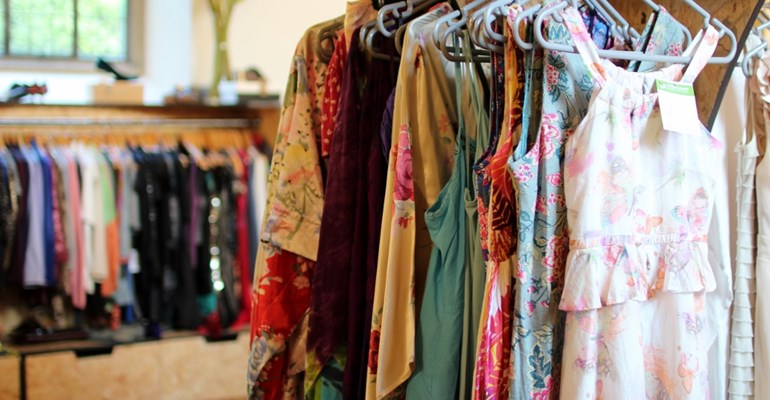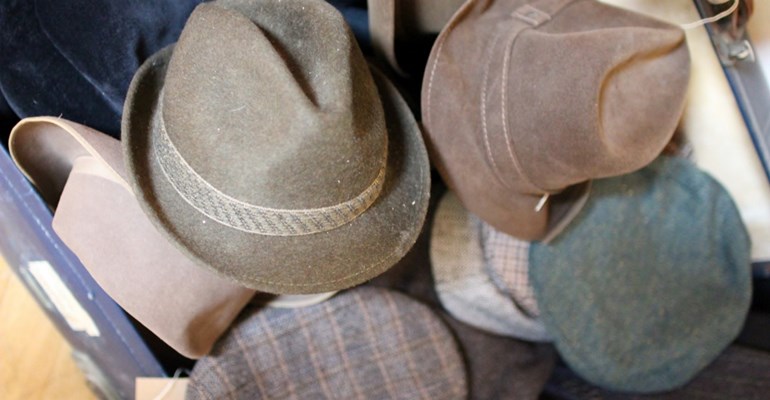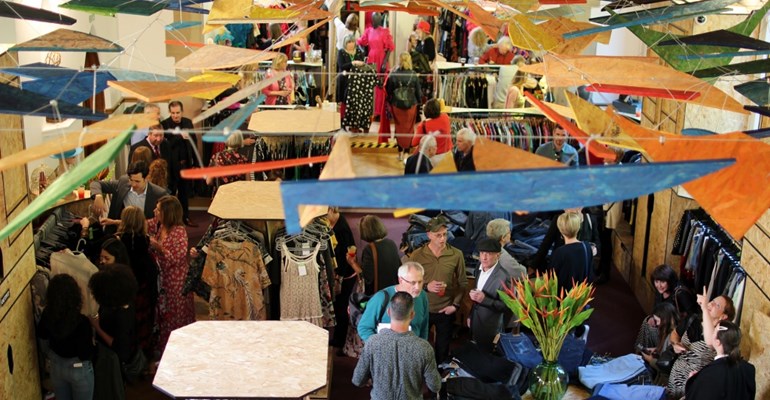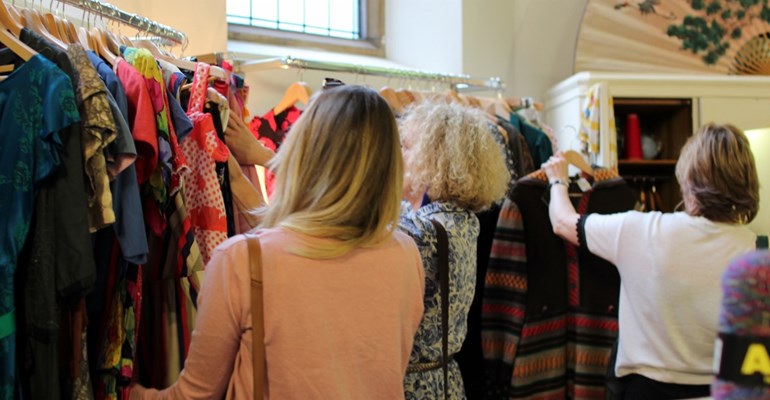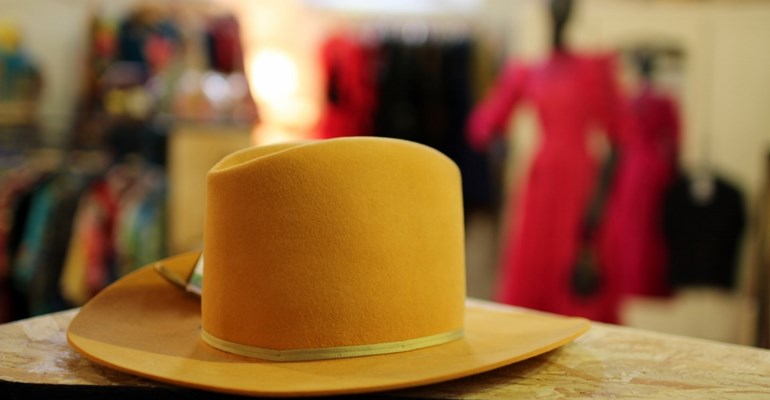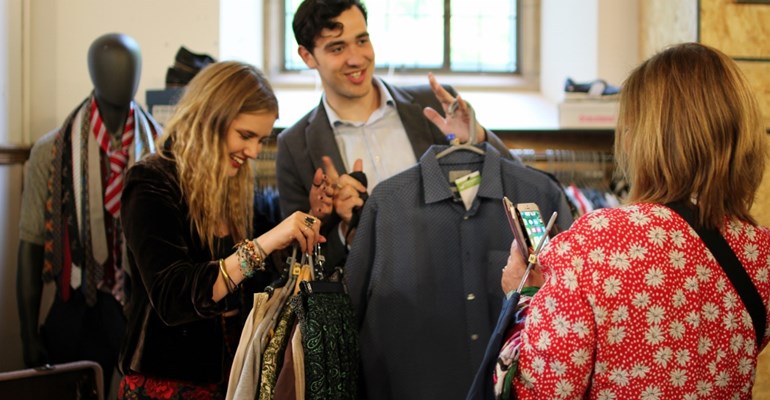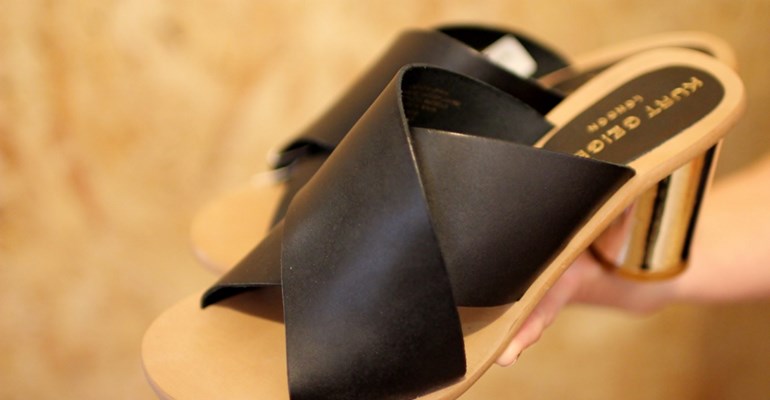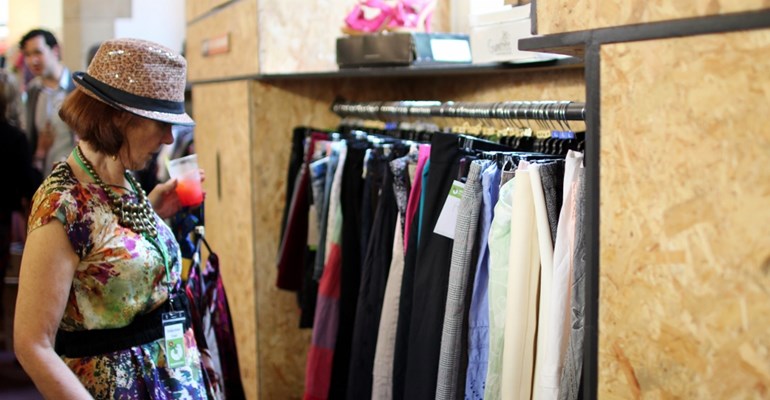 The effect is like entering a huge and beautiful walk-in wardrobe.
'Editable' storage that can be used as shelving or cupboards provides display space for the ever-changing range of clothes arriving each week;  mobile free-standing units cleverly designed to mirror the 1930s chapel features, double as both daytime displays and tables for social events. The old alter space becomes the Vintage & Retro area, plus a haberdashery section- perfect for all the crafters out there – while drawers all around the room give customers the chance to discover hidden bags, belts and accessories. There's even two new fully accessible changing rooms.
The store not only offers a vast selection of pre-loved, ethical and sustainable wares,  but will be running a series of special shopping events, workshops, talks and fashion shows.  So come along and see for yourself. And if you'd like to volunteer in the new store, so much the better!