Emmaus UK & International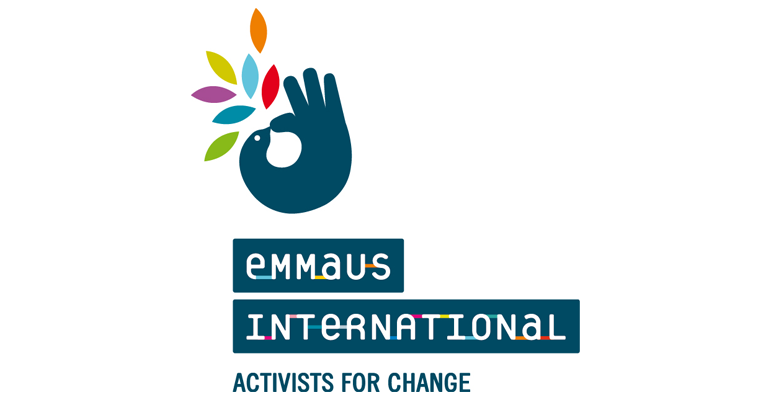 Emmaus UK is part of an international movement.
Established in 1971, Emmaus International is now made up of more than 300 groups, in 36 countries, across four regions: Africa, Asia, Europe and the Americas.
Every Emmaus group is different, tailored to the needs of the country it works in, and are all unified by their commitment to "serve first those who suffer most", as set out in the Emmaus Universal Manifesto.
Emmaus International has five priority areas:
Migrants' rights
Access to water
Ethical finance
Access to healthcare
Access to education
Staff, companions and trustees from the UK regularly visit projects in other parts of the world and raise money at home for groups in poorer countries through acts of solidarity.
What does Emmaus do in other parts of the world?
Emmaus Europe has member groups in 16 countries. Most European projects, like those in the UK, welcome socially excluded people and generate income to support themselves through the collection and sale of goods that would otherwise be thrown away.
Emmaus Africa traditionally focuses on supporting young people and women in rural areas. Activities include farming, market gardening and livestock rearing as well as selling second-hand goods. Groups also work to eliminate illiteracy, promote human rights and combat child trafficking. Microcredit is regularly used to enable low-income communities to find the financial resources required to create their own work and therefore an income.
Emmaus America primarily works in South America, and the groups there earn a living mainly through the collection and sale of second-hand goods. Other activities include shipbuilding, making handicrafts and woodwork. Social projects are mainly aimed at children, young people, and the most disadvantaged families.
Emmaus Asia has a wide range of different groups, which vary considerably from country to country.
In India, the emphasis is on offering training and on defending the rights of women, children and people traditionally regarded as "untouchable" (Dalits). The groups there also support organic farming.
In Bangladesh, Emmaus has created jobs for women with no income and a school for their children, thanks to the manufacture and sale of fairtrade textile products.
In Indonesia, projects support children and the sick, through a drop-in centre, a clinic and training.
In Lebanon, the Emmaus group has set up an alternative bank which grants loans for micro-projects.